This article is contributed by Matthew Hosford. There are so many dog lovers who enjoy pampering their pooch, but for some their passion turns into a profession. If you are considering setting up a dog grooming business, this article takes a look at the requirements and aspects that you should consider in order to set yourself on the path to a successful and enjoyable occupation.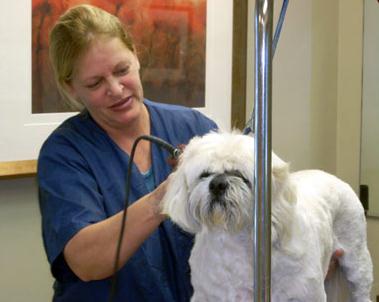 Demand for the Service
The first thing you need to ask yourself is what demand is there in the area that you live? The simple answer is that no matter where you live people will need their dogs to be bathed, clipped and styled, mainly because many owners do not have the time or maybe the confidence when it comes to clipping, to do the job themselves. A dog groomer is always in demand so there should be plenty of opportunities for you.
Competition
You are very unlikely to have an entire town or area all to yourself and you no doubt know some of these existing businesses or have taken your dog to them yourself. A good way of seeing how much demand there is in your locality and also checking out the potential competition is to note how booked up they are. The vast majority of dog grooming services have a two week waiting time at the least before they can book you in, so that means there is plenty of room for you and your new business, despite the fact that there is already competition as people will always want to spend money on their pooches no matter the prevailing economic conditions.
Trading Options
To a certain extent your decision as to where you set up your dog grooming business is dictated by where you live and how accessible you are for visiting customers. The cheapest way of getting started would be to set up business in your own home. Many dog groomers start out this way, allocating a specific space in their property to carry out their work. Working out of your home means that you do not have the costs of business premises to consider and your expenses will be much lower. Mobile dog grooming is also very popular and people really appreciate the convenience of you coming to them and setting up on the drive, plus the dog is not so stressed because it is in their own environment and has not had to travel. There are franchises available that include the van and equipment but obviously these come at a cost which has to be financed, so think carefully about this option. The other option is to open a shop in the local town or city. If you can get a good location this would be excellent for getting the business known and will generate new customers who notice you when passing.  However the best advice would be to start up from home and build up an income through a list of regular customers before taking the plunge on a shop that will have a lot of extra costs which you will need to cover before you start to make a profit.
Other Considerations
As much as you probably already have a passion and an element of skill in grooming your own dog, there is a difference in maintaining a professional standard every time a paying customer brings their pooch to be pampered. Consider taking a professional dog grooming course even if you think you do not need one, as it will allow you to see the standards that are expected from a service and enable you to confirm that you are up to the challenge. You also need to ensure that you have adequate public liability insurance and any trading licences that may be applicable in your local area.
Author Bio:
 This post was contributed by Matthew Hosford for 
How2Become
. Matthew is passionate about his dogs. He has extensive experience as a police dog trainer. Matthew also enjoys writing freelance where he shares his insights and experience on various blogs.
Image Credit:
Creative Commons licence from 
http://ehealthwall.com/